Given that bitcoin's SegWit2x debate is as heated as ever, we at Core Media decided to create a small list of ridiculous cryptocurrencies that will help you take your mind off bitcoin. There are thousands of altcoins out there and while some do offer real value, others were either created as a joke or were based on ridiculous concepts and never really got anywhere because of that.
5. Titcoin
Tit coin is seen as the "bitcoin for porn." It's been designed with porn industry needs in mind and, as such, has faster transaction speeds than bitcoin. Its goal is to allow users to pay for adult products and services with a degree of anonymity, although one would think Zcash and Monero would be better alternatives.
The cryptocurrency's market cap is of $290,000 and, although it hasn't exactly taken off, it has already received XBIZ Awards, which honor firms helping the adult entertainment industry grow.
4. Coinye West
One of the ridiculous cryptocurrencies there ever was: Coinye. It was once hyped, but soon became the target of a trademark infringement lawsuit brought forth by Kanye West's representatives. The legal pressure led its creators to release the cryptocurrency's code and mining software ahead of schedule and ultimately led to Coinye's demise.
At one point, the team took Kanye West's face out of the cryptocurrency and turned it into a "half-man-half-fish hybrid", referring a South Park episode mocking the celebrity. As expected West's team wasn't having it and pursued with a lawsuit that ultimately led the cryptocurrency's page to read "Coinye is dead. You win, Kanye."
3. Doge coin
We couldn't create a ridiculous cryptocurrency list without including Dogecoin in it. The cryptocurrency was born from the "Doge" internet meme, that uses a Shiba Inu dog, and was originally born as a joke in late 2013. It surged, however, and at one point hit a $400 million market cap.
Initially, Dogecoin had few practical applications, but the community soon started helping others and becoming increasingly noticeable. Notably, at one point, it raised over $80,000 to help the Jamaica bobsled team to the Sochi Olympics, as it had qualified but could not afford the trip.
2. Mona coin
Given that there's a dog meme cryptocurrency, there had to be a cat meme cryptocurrency. People in Japan, where bitcoin is now legal tender, fell in love with Mona coin, as at least five online and physical stores, plus an auction site, was at one point accepting payments in it, according to CoinDesk.
Mona coin partly became famous because a piece of Japanese land was actually purchased with 32,001 Mona. The coin was originally created as a "game" whose goal was to find its hashes, according to its creator, a user that goes by Mr. Watanabe.
1.Useless Ethereum Token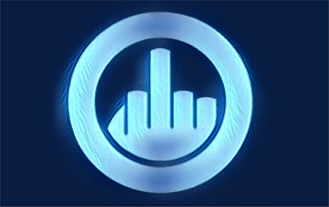 The Useless Ethereum Token (UET) is, to its credit, the most honest Ethereum ICO token there is. Its website makes it clear: buying the token will just be giving its creator, a random person on the internet, money. Reading the token's landing page is a great way to laugh a little and, incredibly, the token managed to raise $101.624.
The website even states that, if the token is listed on any exchanges, funds will be used to manipulate the market as much as possible. At press time, UET is trading at HitBTC.
Here is one of the best excerpts from the UET website:
"You're literally giving your money to someone on the internet and getting completely useless tokens in return.  There are no "whitepapers," no "products," and no "experts." It's just you, me, your hard-earned Ether, and my shopping list."